Social Media Marketing (SMM)
It would be silly to talk about what social media is or how it works because in this era, a 3-year-old baby knows what Instagram or Facebook is and even there are also some creators who themselves are roughly 4 or 5 years. Social media is most time-consuming element of this World right now. And, we are not criticizing it, it is good and bad and depends on the usage of the social media. There are a lot of people out there who built their whole career on social media and there are a lot of people who got benefits through social media. But, that not out debate.
Getting Started
So, leaving behind the basics, that we believe you are not interested to know, we will jump directly toward the marketing being done on these social media platforms and will proceed step by step to learn social. This blog is not about marketing strategies or conducting campaigns, or creating companies. Instead, this blog is about social media marketing itself and why or how a person can join this field.
So, let's divide this guide into three questions, to better understand our topic.
What Social Media Marketing is?
Taking advantage of increased social media usage to promote or sell yourself through organic or paid tactics is called social media marketing.
Or simply showcasing your product on social media platforms to generate leads and then convert those leads into clients which is the end product of the process is called social media marketing.
A person who is manufacturing a high-quality shoe in his factory and has invested a lot in making that company. The only way he is selling those shoes is by vending the product to the local market. He has not conducted a single marketing campaign and now he is thinking about why he is not flourishing after giving such a good quality.
Early Adoption Examples
And, now suppose the owner of Adidas or Nike would have thought like this and done nothing about the marketing. Would we be able to buy such classy shoes or not? At least they would not have achieved the level they have right now.
Before proceeding further to any guide. We believe there would be some people who believe that digital marketing and social media marketing is the same thing. So, I want such people to hold up and calm down. For your kind information, digital marketing and social media marketing seems to be synonymous but they are different, not too much because SMM falls under the category of digital marketing but you should know the difference between the two.
Difference between Digital Marketing and Social Media Marketing (SMM)
Marketing is bringing the product to the front of everyone so that everyone can notice and buys it and increase your sale. And when we add the word digital to it, it means using digital media sources to bring something on board so that people can notice it on digital platforms and buys it and uplift your sales.
Digital media marketing is all about utilizing digital sources and channels to get to some goals, which may be as follows:
To enhance brand awareness.
To generate more leads.
To create a dram in the respective market.
To build a friendly relationship with the target audience.
To add value to your products and brand ultimately.
What is Digital Marketing?
Digital marketing is all about uniqueness. You cannot achieve success in this type of marketing by copying the trends or playing the same old tactics. In digital marketing, whenever a person enters as a marketer, one thing he or she should be clear of is that you must have something unique in your strategy and campaign to get along with. If you don't have that thing in your campaign then it's a friendly piece of advice, return to your quarters, you will just throw cash but in vain. But, if you have novel features in your idea, then welcome to the digital marketing world, you just need to learn some basics step now and you will be done. 
Digital Marketing Channel's
Digital marketing offers a lot of channels to conduct your campaign on. And, here be careful, this is the first lesson we are going to deliver, do not rush into everything. Most people have this mentality that we should market our product on every channel out there no matter what type of target audience we have and what types of users we will find on a specific channel. So, be wise to choose your channel after analyzing your target audience and then matching that audience with the types of users of the channel. If they match then hurry up and if you find that match on multiple channels then go for all of them, it will be good for you.
Selection of Channel
If you are confused about the selection of the channel you can also conduct a simple test whether it is good for you or not. If it gives good growth in the test then give everything of yours to this channel and if not test something else.
Now if we move down the hierarchy, we will find a section of the social media marketing that is only confined to social media platforms and not on every digital media channel. That's why we were asking you not to confuse both of these terms. And, if you still think that SMM is the sub-section of digital marketing and the only difference is about the channels then let us explain to you.
Difference between Channels
Every channel or platform has its coding, search engine, optimization, algorithms, strategies, front end, back end, etc. And each one needs to be segregated from others and each one of these needs to be dealt with differently. So, in this case. You cannot implement the strategies and algorithms of social media marketing on digital media channels. Because digital media marketing works online and offline both. While on the other hand, the SMM works only online and only on the social media platform. So, for offline marketing at digital media platforms, marketers need specific strategies.
Both require separate skills and mastery. And, both need to be learned differently.
Different Tools
You can include social media marketing in digital media campaigns for better results but, you will have to develop different tools for both of them and will have to write content, design, create videos, and animate differently for both types of marketing.
Digital media marketing tools are slightly different and are listed as:
Customer service tools
Website analytics
SEO tools
Affiliate marketing
Content curation
Display retargeting
Social media marketing tools and platforms are also listed below for better understanding:
Ads on social media
Paid posts on social platforms
Both DMM and SMM should be done simultaneously
Today's world is 65% more social than it was 10 years ago. At that time if you're only conducting a digital media campaign alone for your brand then it is no problem. But now if you are only conducting your campaign on digital media channels alone then it is a big problem and you are not doing it right. You need to work on both and should utilize the social channels too. Social media gives you a quick response as compared to digital channels. Because social platforms have very precisely derived policies and are at a single touch of your mobile.
Digital Marketing vs Social Media Marketing
SMM is only confined to the limits of online marketing while digital media marketing can be done both online and offline
Digital media marketing is done on multiple channels most of the time while SMM is mostly done on one or two most famous social media platforms which are Facebook or Instagram.
Digital media marketing is considered simple and easy as compared to You can design one poster or headline text to be run on TVs, SMS, Emails, etc. and it will be done. But if you talk about SMM, there are a lot of factors to consider. You need fresh content frequently uploaded.
SMM is most effective and generates more leads according to the statistics than Digital marketing.
Why Social Media Marketing is fascinating to everyone?
Young graduates are rushing toward the marketing field, even though I have also seen some students who graduated as an engineer but are not changing their field toward marketing. People are leaving their degrees to learn different skills which are being used in marketing. But, why?
The list of positive attributes of this field is huge which usually are attracting young people to this field. Marketing was intentionally designed as a cool job and is the coolest department among any other department. The environment provided to the employees is very happening and very jolly.
Difference between Office environments 
If you have visited any of the marketing firms, you must have noticed its interiors and environment is not like other typical offices. That's all because this job involves a lot of brainstorming. Digital marketers need to keep their minds fresh and need to generate new ideas every time. So, that's why digital marketing offices are built in such a way that their employees do not get exhausted. But still, the question is why a marketing job attracts people and the simple answer to this question is that it pays you a lot of money. And why it pays a lot of money because social media is the most important necessity of ours in current times.
8 FACTS ABOUT SOCIAL MEDIA
Everyone is out there scrolling on Social Media
Suppose there are 100 adults out there and out of these 100 people 75 people have at least one social media account. And out of these 75, 65 have more than one social media account. So, if you are planning to market your brand or product then congratulations your audience is already on social media scrolling day and night and you can attain their attention easily by generating some quality content and by following some simple tricks.
And Everyone is doing that day and night
Every person which has one or two social media accounts spends an average of 2.5 hours daily on social media applications and that's a piece of good news for marketers because their target audience is not only there on social media platforms but stays there for longer periods of time which is beneficial for the marketers. They have a good impact time.
Facebook is the most addictive of all
If you want us to explain this one then give it a try by yourself. Don't you watch videos and reels on Facebook for straight 2 3 hours and you are still not satisfied and want to watch more? Even though you have an exam tomorrow and you are stopping yourself not to open Facebook. But after studying for 2 hours you reward yourself with 15 minutes of Facebook but you end up watching that for 2 hours. This is called the addiction to Facebook.
But YouTube has the most engaged and genuine traffic
YouTube is the biggest of all the social media platforms and creating a place on YouTube is the most difficult among other platforms. But the audience you earn on YouTube is the most loyal and authentic than any other social media platform. That's why brands prefer YouTube influencers and YouTube ads to promote their products.
Viewers from YouTube remain on pages the longest, visit the most pages, and bounce the minimum as compared to any other social platform referral traffic. So, even if it generates fewer leads, you can be confident that you're getting quality over the number with YouTube.
Social Commerce revenue is projected to be $6.3 Trillion in 2023 globally
Social media is not only a way to aware people of your brand but it is also generating revenue for brands and for the creators as well. In 2023 $6.3 trillion dollars is estimated to be earned by social commerce which is a 78% increase from 2016.
Half of B2B businesses use Social Media to generate 100% of their Leads
Business-to-business lead generation through social media doesn't seem to be that viable, but it is. There are a lot of platforms that are used only for the sake of businesses such as LinkedIn. Because if some say that B2C business can generate leads through social media, then it is understandable because all the customer is out there using social media. But now business is also developing their identity on a social media platform and the most common for business persons is LinkedIn. Because it is dedicated or such types of businesses and job-related activities and it should remain as it is.
Still, 75% of Businesses are not ready to accept Social Media
You would be astonished to know that after such proven benefits of social media for perfect and successful marketing campaigns, 75% of businesses do not believe and consider social media as a trustful strategy for running their marketing campaign.
And the business that still does not believe in social media have already lost a lot of it and are still losing. Because they don't know they can increase their worth by 75% as compared to their competitors.
And, if you are on the verge of this decision that whether it is good for your business or not then keep reading it because, in the end, you will leave the page with a positive decision about social media marketing.
It's absolutely not an option
The businesses that are using social platforms for marketing say that those businesses are still not using Them will regret it and will keep questioning why their competitors are growing and they are not. Because at this time SMM is not an option, it is absolute for every business.
What if you don't use Social Media?
The answer to this question is actually the strength of the SMM. Because if people stop using social, they will have to face the consequences and people are afraid of those consequences that will never allow them to leave social media, and this is the strength of social media marketers.
First Consequence 
Are you the kind of person who has big friends circle loves to sit with them and gossip? And if you are one of them, then this consequence is for you. You must plan your meeting with friends on WhatsApp or Instagram mostly. So, if you are planning to stop using social media then we believe you will no longer be a part of those meetings with friends because you will not be aware of meeting times and locations. This will leave you in fear of missing out. First, you will miss the daily meetings then slowly you will be no longer friends with them and in the end, they will eventually forget you. Isn't it scary?
Second Consequence 
The second consequence is acceptance and this is for those who post regularly for attention which without being sexist are girls on the basis of the nature of women. When we share a picture, we are reminded of how many people have admired it; the more likes you got, the better you feel. You would be proud if you posted on someone's feed who had a significant following and they responded or even liked the post. We all need acceptance as adults. It's just human nature, and social media magnifies it – we don't have to do anything extraordinary, just sit behind a screen and hope a few people click the like button.
Lockdown and Social media
When we were unable to interact with family and friends in person due to the lockdown, social media provided us with a virtual alternative. So, social media allows us to be available to everyone and sometimes surprises us when we got notified by any influencer and gives us a push to start to be famous too.
Third Consequence 
The third and final consideration is comfort. I know that sounds stupid, but how can you find comfort in something that gives us headaches nine times out of ten? However, when you think about it, it provides us with comfort and familiarity in an unexpected place. Sitting at a restaurant waiting for a friend or attending an event with strangers, social media allows us to connect with social objects and people we know, making us feel less alone or uncomfortable.
Time to Recall
In the first step of this guide, we learn about social media marketing. Then in the next step, we tried to eradicate the confusion between digital media marketing and social media marketing. In the third step, we answered the question that why Marketing jobs fascinate, especially the youth. In the fourth step, we listed some facts which prove that businesses must take this tool seriously if they want to make their business a success story. Now it's the last step, in which we will dissect the actual working of SMM and we will understand what components are there in SMM and how you can manage it. So, don't lose focus you are almost there.
How Social Media Marketing (SMM) works?
Social media apps were developed for the sake of communication and entertainment. And the developers themselves didn't know that these social media applications will become the biggest business platforms. A few years back there was no monetization on these social media applications because at that time there was no concept of SMM. But now social media monetization is the biggest platform of earnings. Creators are rushing towards it.
How this Cycle Works
But, how does this cycle of social media work? The users use these platforms as a source of entertainment, news, and information and business promoters use ads to market their brands. These ads generate ads for the developers as well as the sellers. But there is a specific percentage for both.
Now that you know the answers to the above first 4 steps, you should be aware of some basic terminologies which are used most commonly in SMM.
Content is the most important tool being used in SMM and all the business of SMM depends on this content. Content is anything in the form of a video, text, images, graphics, animations, etc. which is posted on the social media platform to engage the audience. The marketing is also done by incorporating the message into that content to promote the brand or product. And, if we dive deep into the context of the content, we will be able to understand different aspects of different types of content being used in the SMM field.
Text
Text may involve, articles, blogs, copywriting, taglines, headlines of social media posts, etc. Now talking specifically about the text, which covers 70% of the marketing field, it involves further parameters as well, for example, keywords, and search engine optimization.
Videos
People prefer videos rather than reading a 1000-word article but optimization and creating a video is more time-consuming, and expensive, more creativity is required, and more manpower is needed. But the video can influence more effectively. You must have noticed whenever you open any website, the introductory video is always there explaining the mission, aim, and goals of the business. Because people know that people unintentionally started looking at the video due to attractive visuals but to force someone to read an article or blog on the front page of the website is way more difficult. According to a survey in the past 3 years 82% of the marketing is done through videos instead of written content or other source.
Graphics
Graphics or animated GIFs are also very popular nowadays to announce or market an event or incident because it is a quick source of information.
The more the people are connecting with the above-mentioned type of content you post, the more your engagement with your audience. And, without engagement with the audience, you cannot sell anything to that audience. For better engagement, you need good content.
People usually confuse reach with engagement. But it is totally different. But you don't need to get confused. We will understand both these terminologies very easily using a hypothetical situation. Suppose you created a video and now you are going to post this video on your Facebook page. You will optimize that video with the hashtags, tagline, and copywriting to get more views and you will be wanting that video to be visible to a maximum number of people. This thing I called reach how many people got to see that video you posted? And, while watching that video, do the people actually like, open, or connected to that video? This thing is called engagement.
All the activities and events occurring on the page needs to be managed for efficient and long-term functionality of your social media presence. The social media manager is the most important person for social media marketing. Because that person knows what type of content needs to be posted and when. That manager better knows which type of content will bring more audience to the brand and that manager will be the person who will control the writers, videographers, and designers to generate content.
Vast Field
Social media marketing is a vast field and is going to be a highly-paid sector in the upcoming years. And, there is a lot more to learn because day by day, new things are being added. The above-mentioned key points are just 1% of SMM, and there is a lot more to learn.
5 Components of Social Media Marketing (SMM)
Success on social media is not an overnight game. The terminology of overnight is not in the dictionary of social media and more specifically noting this Whole world. Everything takes time and everything needs to pass through the dedicated cycle. So, this is the case of SMM.
And the process of Social media marketing is working on five components.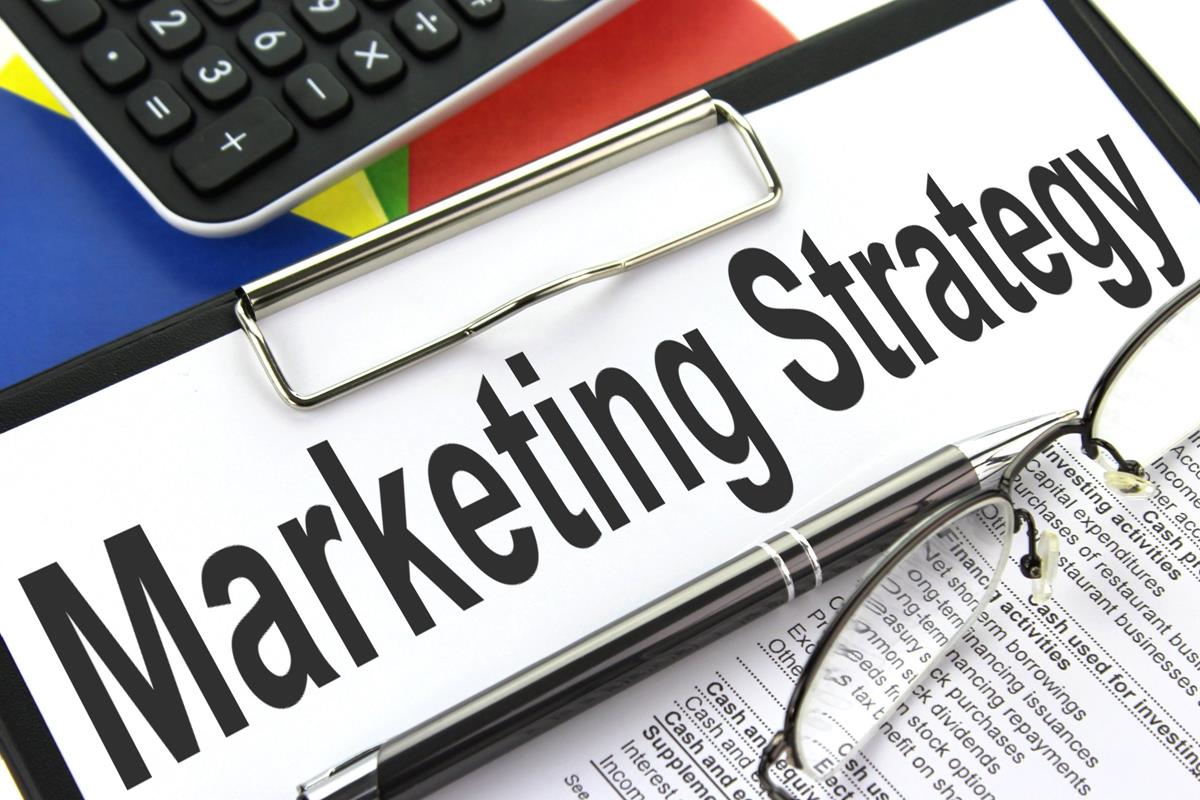 Executing big tasks need a strategy to be followed from starting point to the finishing point. At any single time, you got distracted from the preplanned strategy, you are disqualified. So, developing a strategy first and then acting upon that strategy, these two things are the utmost priority in SMM.
Quick posting and frequent posting are alright for a marketing campaign, but it should be planned first and you should know which type of content is to be uploaded. And there are a lot of other factors which need to be considered before making a stagey. And the simple way to develop a strategy is by giving answers to the following question.
Important Questions
Once you have answers to these questions you can use any template to draw a plan.
What do I hope to achieve with social media?
Which platforms do I intend to use?
What kind of material do I want to generate and distribute?
How much time do I intend to devote to social media?
How much money am I willing to put into this marketing channel?
How frequently should I publish content?
How will I deal with replying to comments and questions?
Based on your audience analysis, you can decide to prioritize Facebook and LinkedIn above Instagram and Twitter. Alternatively, you may like to invest in a platform for scheduling social media postings as well as reacting to people.
Requirements
While this stage requires a lot of thought, don't neglect it. It is critical to the success of your approach. And this is the most time taking process of SMM and it must be the most time taking process. If you will take it for granted and will have an attitude that we will keep sorting things out with the passage of time and progress, then you are totally wrong. If you are starting with this vision then you need to hold up other wise you will get really distracted and confused in the middle of the game.
2. Decide, generate and upload the content
Your engagement with the audience is decided by the content you decided to create and then created and uploaded it. And the type of content you chose is on the basis of the target audience. What your audience wants to see is your content and not what you want to create or like.
Questions for you
So, we again have some questions for you which you must have answers to before starting to make content.
What social media content does my target audience respond to?
What kind of content may my company produce?
What amount of content do I want to post or distribute each month?
How much material can my business produce each month?
When is the most appropriate moment to share content with my audience?
Who will be in charge of creating the content?
Who will distribute the content?
Who will keep track of the comments, likes, and overall involvement with the content?
Requirements of this Step
So, this step also involves a lot of research and pre-planning, and amendments side by side according to the results and stats. A good way to keep things smooth is to generate an outline for the whole campaign which should be distributed to the whole marketing team. This outline will help you remember what you have done so far and where you are heading to. What type of content you have already produced and what is left to be produced?
3. Interaction with audience
So, once you have uploaded that content, the audience will watch it obviously will share their views, and will give you feedback. In return, they expect from you the response. So, before answering the questions of the audience and interacting with them, we also have some questions which you don't need to answer us. These are answers you should be giving to yourself before uploading the content you gave developed. When you will upload the content, what type of questions people can ask what answers you will deliver to them at that point and who will give the answers?
Questions
Who will be in charge of monitoring social media comments, messages, and brand mentions?
Who will reply to user comments, emails, and questions?
How will our company interact with and respond to users?
When is our company going to start monitoring social media?
What technologies, if any, will we use to monitor social media?
You will have to plan your routine and will have to give specific time to this step where you will monitor the responses to your content and will answer the responses.
4. Launch everything you got and wait
A successful marketing campaign is that which the platform itself prioritizes and shows to the audience. Your campaign must get notified by the platform's algorithms because the whole game revolves around the algorithms and these algorithms decide your reach and engagement. You can simply hack the algorithms by studying the successful cases and by learning the platform policies. Apply your learning and launch everything you got and wait for the results.
5. Review your analytics and stats and prepare new actions
After implementing the strategy, you can use a lot of software to analyze your results and your progress. Social media marketing provides your company with a wealth of action data. You can learn more about your audience by using data (or analytics). This knowledge can assist you in making educated modifications to your approach, resulting in increased brand awareness, website traffic, and sales.
And, your further actions depend on this analysis. It will allow you to think about what went wrong and what went right. And, you need to fix the things which went wrong at first.
Important Lesson
And, here we want you to learn this lesson too. If everything is okay at first, it means everything is wrong. Got it? And if some things were right and something was wrong, it means you are good to go. You just need to work on some things and it will be perfectly alright.
You can get started with free tools like Google Analytics.
Most social media platforms, such as Twitter and Facebook, will also supply you with some preliminary information. Google Analytics is useful because it can show you the influence of social media on your website, such as the quantity of traffic social media brings to your site.
Businesses only progress when their names become big and recognizable. And to make them recognize and to make them seen by everyone you need to put them in front of people. The purpose of this blog is just to tell you, people, what modern way branding how you can adopt this method. There are a lot of ways that you can adopt to market your products. There are a lot of successful businesses which proved their worth when there was no internet. But the thing is that you have to adopt such methods which are in trend. You have to do such things which are new and innovative. Innovations are meant to be followed by everyone.
Your Opinion Matters
If you are following the same old school of thoughts that these new technology-related tools are not necessary and we can survive without them too. So, we respect your opinion but if you want to survive in this World you will have to try new things and new innovations. So, social media marketing is the new way of branding and you will have to opt for this if you want to make your business successful.
This step to step guide to social media marketing (SMM) is just an initial knowledge of digital marketing. This field is very huge and there is a lot more to learn. So, if you want to learn more about this stay tuned to our blogs.